Take your pick from raspberries, strawberries, tayberries, blackcurrants, blueberries, brambles, redcurrants and gooseberries– all of them thrive in Scotland!
We've brung together our favourite berry inspired cocktails to hero some of the amazing fruits & flavours found on our doorsteps!
BRAMBLE
Not only is the bramble a commonly found fruit around Scotland, but its also one of the 7 key botanicals found in our very own Gin! Making the bramble cocktail an absolute no brainer for your next at home bartender creation!

60ml Inverclyde Gin - 30ml Lemon Juice - 1 teaspoon of Honey - SHAKE - Pour contents of Shaker into Glass -
Top with 20ml Chambord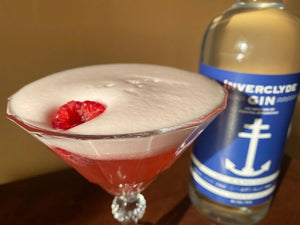 The Sunday Club
Taking the Clover Club inspired cocktail - this one makes the perfect afternoon cocktail with a burst of flavour from the raspberries and a slight citrus finish!

50ml Inverclyde Gin - 25ml Lemon Juice - 25ml Homemade Raspberry Syrup - 1 Egg White
Shake, Strain, Enjoy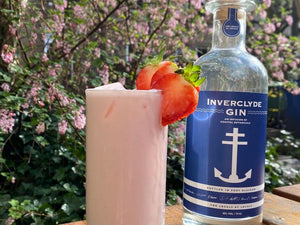 Stawberry Steamer
We took to Instagram to see what type of cocktail the #steamers wanted to see - You decided you wanted a long, fruity, boozy, shaken cocktail

50ml Inverclyde Gin - 25ml Irish Cream - 10ml Double Cream - 10ml Lemon Juice - 4 Muddled Strawberries
Garnish with Strawberries and Black Pepper
Shake, Strain, Enjoy
Ready to test out these bartender creations for yourself?
REMEMBER TO FOLLOW US ON INSTAGRAM AND TAG US IN YOUR PERFECT SERVES @INVERCLYDEGIN