Gin Caipirinha
Whole passion fruit (scooped out) - Half a lime (4 slices) - Quarter of a pomegranate (scooped out) - MUDDLE - Add ice - top up with 40ml Inverclyde Gin - 20ml Cointreau - 15ml Sugar Syrup
Stir & Enjoy!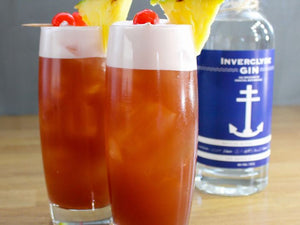 Inverclyde Sling
40ml of Inverclyde Gin - 10ml cherry brandy + 10ml Cointreau
10ml Bénédictine - 120ml of pineapple juice - 10ml lime juice (preferably fresh lime juice)- 10ml grenadine+ 1 dash of Angostura bitters - Ice cubes

Shake, strain, garnish, enjoy!
Red Snapper
Optional: Rim glass with lemon wedge and chilli flakes/black pepper - 50ml of Inverclyde Gin - 150ml of Tomato Juice - 6 drops of Tabasco - 8 dashes of Worcester Sauce - Top with a pinch of Black Pepper - Garnish with either lemon or olives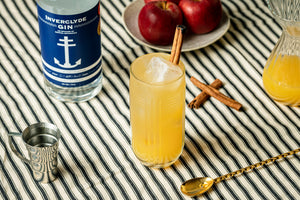 Spiced Highball
The perfect serve for the colder nights to spice up your next night in!
35 ml gin - 20 ml apple juice - 10 ml sugar syrup- Sprinkle of cinnamon - top up with ginger beer
Ready to test out these bartender creations for yourself?
REMEMBER TO FOLLOW US ON INSTAGRAM AND TAG US IN YOUR PERFECT SERVES @INVERCLYDEGIN