Inverclyde Port Strength 70cl Gin - Batch 3
In keeping with our nautical theme, we wanted to create our own Navy Strength gin, but with a local and innovative twist. 
Our 'Port Strength' Gin is inspired by the strong people, shipbuilding and naval heritage of Inverclyde. Inverclyde's town of Port Glasgow is located at Latitude 55.9°N, we wanted to pay homage to the town, our home, and thus have perfected our Port Strength Gin to 55.9% ABV.
-
A bigger, bolder infusion of our coastal botanicals, coupled with a touch of ginger, creates the renowned Inverclyde Gin taste with a smooth and punchy finish.
55.9% ABV 70cl | Distilled in Scotland | Bottled in Port Glasgow | UK Wide Delivery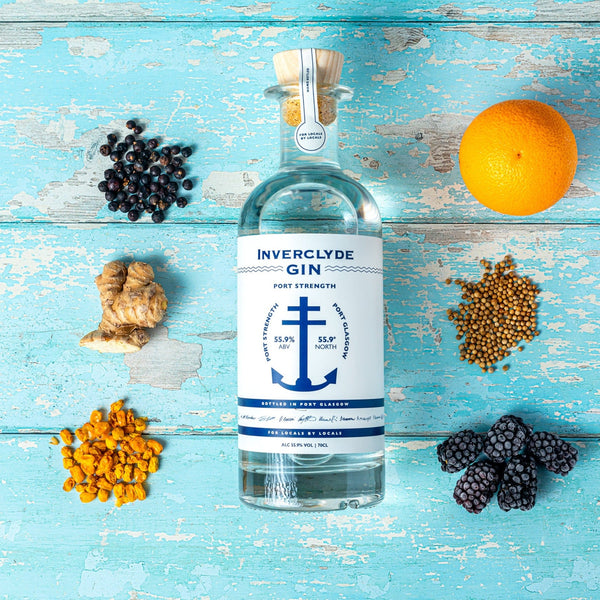 Looking for something extra to add to your gift box?
KEEP UP TO SPEED ON ALL THINGS INVERCLYDE GIN AND GIVE US A FOLLOW @INVERCLYDEGIN